Situated in the picturesque village of Wittenbach, Switzerland, Spühl benefits from both a great physical location and its location within the structure of Leggett & Platt. As part of the Residential Furnishings segment, Spühl provides the machines necessary to create many of Leggett's own bedding components.
Like a Swiss watch
When asked about the culture at Spühl, Roger Straessle, Vice President of International Sales, said, "Our employees are very precise and reliable, like a Swiss watch. They're encouraged to make decisions within their work responsibilities, creating a sense of trust and motivation."
This environment of organization and responsibility led to the introduction of "Shop Floor Management" in 2014, a Lean management system that relies on the efforts of the entire facility. Weekly or daily reporting meetings enable the employees to communicate openly between departments, to find and fix problems efficiently before they can become bigger problems. Recently, Spühl's efforts garnered the facility a nomination for the Swiss Lean Award 2015.
Positioned for growth
Established in 1877 and purchased by Leggett & Platt in 1997, Spühl has become an important strategic partner in the company's bedding operations. With some of the best wire-forming machines in the world, Spühl is able to provide Leggett with a competitive advantage. These machines employ cutting-edge technology to provide highly engineered wire coils that use less material. This vertical integration ensures Leggett is always on the leading edge of coil production.
"Spühl's ability to create machines that allow us to make a wide range of coils and products around the globe is very exciting," says Randall Wood, Group VP of Manufacturing/Bedding Components.
The machines manufactured by Spühl can make coils from 1" to 15" tall and 1" to 4" in diameter. But it's not all about wire-forming machines.
The facility also uses its engineering capabilities to make custom machinery for a lot of smaller niche markets. Located near the Alps, Spühl has contributed to the local activities by building custom machines to resurface snow skis. The ability to partner with Leggett on bedding-component machines and branch out into other markets positions Spühl for stability and growth.
You really can't beat that view
With beautiful Lake Constance on one side and mountains on the other, Spühl enjoys the best scenery Switzerland has to offer. The hilly countryside nearby is home to the famous brown cows, whose milk is used for Swiss cheese and chocolate. And the smaller size of Switzerland makes it easy to visit the neighboring countries.
"We are located very close to Germany and Austria," says Straessle. "It's no problem to have breakfast in Switzerland, lunch in Germany, and dinner in Austria, all in the same day!"
About the Author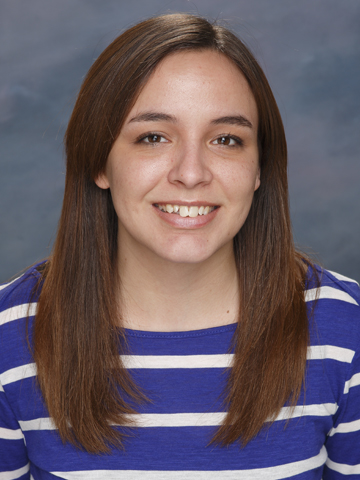 I'm a Copywriter at Leggett & Platt, which means I spend my days writing about wire, wire-forming, wire-related products, and products made out of wire. In my free time, I enjoy writing about wire, wire-forming, wire-related products, and products made out of wire. Not really. I do enjoy writing, though.
As a child, I would write stories and have my much more artistic sister illustrate them for me. And when I'm not writing, I'm reading. I bring a book with me everywhere I go (seriously, the Nook app on my phone is my most-used app by a landslide). Though I mostly read fiction, I've recently made a personal vow to read more news and stay more informed. So now, I read the news while I'm drying my hair in the morning, I read books during my lunch break, and I go back to the news before bed. And occasionally I squeeze in some time to binge-watch TV shows on Netflix (like the time I watched a season and a half of Breaking Bad in one day).