Environmental awareness runs deep at High Point Furniture in High Point, North Carolina. The Leggett & Platt manufacturing facility, which produces a variety of furniture components, recently hit a milestone, becoming landfill-free – meaning it reduced its waste sent to landfills from 41 tons a year to zero.
To accomplish this impressive goal, High Point has basically made recycling a way of life. Everything that is recyclable is recycled appropriately, and things that aren't go to a waste-to-energy plant, where they're converted into fuel for kilns.
Building a better recycling program
High Point began its recycling journey in October 2009, when the American Home Furnishing Alliance started the Enhancing Furniture's Environmental Culture program and encouraged High Point to participate. By March of 2010, High Point had become the first supplier company to complete the program successfully. The branch found that, through the program, it could not only reduce its carbon footprint, but also save money along the way.
With a focus on continuous improvement, High Point developed a recycling policy that ensured nothing went to waste. "Every year, we've been able to add materials to our recycling program that were not previously recycled," said Dan Stone, Manufacturing Services Manager.
All metals, paper, aluminum and steel cans, cardboard, non-woven material, polypropylene, and Styrofoam materials are recycled. The branch also has compost bins around the facility for paper towels and some food waste. This compost becomes "Carolina Dynamite" potting soil, which is available in area nurseries.
The branch then looked toward the pallets it uses to ship products and discovered another way to reduce waste. Due to the nature of its products, High Point can use a variety of pallet sizes, which it collects from customers. The collected pallets are repaired and reused, allowing the branch to avoid buying new pallets. This practice has led to a 75% drop in new pallet purchases.
"High Point was one of the first branches to register with the Eco Initiative," said Theresa Block, Director of Environmental Affairs. "The efforts of this branch have not only successfully reduced costs, improved morale, and increased efficiency, but they've also set an example for other L&P branches."
Setting up and maintaining High Point's Eco Initiative program required the help of all its employee-partners, who were eager to pitch in. "I think our employees feel that this is something they are doing not just for Leggett & Platt, but for their own relatives, families, and friends," said Murray Catton, Branch Manager.
A landfill-free company
In July 2013, High Point began working to reduce their landfill waste to zero, spurred by a visit to a much larger, more diverse company that was landfill-free. The branch devised a standardized container system that was color-coded to make recycling simple. Several renovation projects unearthed some recycling complications that took time and effort to overcome.
After creating and implementing a robust recycling program, High Point found it had reduced its waste enough to justify sending it to a waste-to-energy plant, ensuring even un-recyclable items avoided the landfill.
The goal of becoming landfill-free was achieved in late 2014. Throughout the process, High Point also made significant reductions in the amount of natural gas, water, and electricity the branch used in its operations.
"We must do the least amount of harm to preserve our resources for future generations," said Catton. "No one wants a landfill in their backyard, so we are doing our part."
About the Author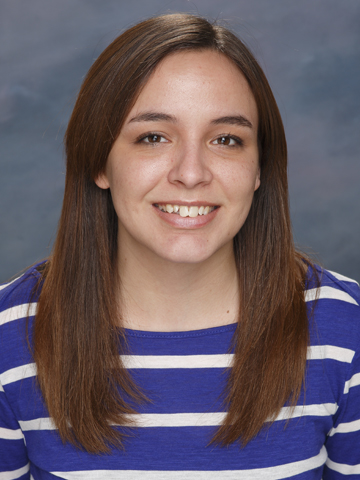 I'm a Copywriter at Leggett & Platt, which means I spend my days writing about wire, wire-forming, wire-related products, and products made out of wire. In my free time, I enjoy writing about wire, wire-forming, wire-related products, and products made out of wire. Not really. I do enjoy writing, though.
As a child, I would write stories and have my much more artistic sister illustrate them for me. And when I'm not writing, I'm reading. I bring a book with me everywhere I go (seriously, the Nook app on my phone is my most-used app by a landslide). Though I mostly read fiction, I've recently made a personal vow to read more news and stay more informed. So now, I read the news while I'm drying my hair in the morning, I read books during my lunch break, and I go back to the news before bed. And occasionally I squeeze in some time to binge-watch TV shows on Netflix (like the time I watched a season and a half of Breaking Bad in one day).