Leggett & Platt is North America's leading independent manufacturer of office furniture parts. If your office chair tilts or swivels, there's a good chance that mechanism came from L&P. But how did Leggett & Platt grow to become a giant in the office furniture industry? It began in 1984, with the acquisition of Gordon Manufacturing.
Big Opportunities
Gordon Manufacturing, out of Grand Rapids, Michigan, manufactures chair controls and steel bases for office furniture. When L&P acquired the company, it did so in an effort to broaden its sofa mechanism business. But the acquisition proved a success in its own right, and David Haffner, current CEO of Leggett & Platt, was tasked with expanding the office furniture business. He soon became president of the newly formed Office Components Business Unit (OCBU).
Under Haffner's direction, the branch grew with the acquisition of ICF, which made chair and panel kits, and Collier Keyworth, a mechanism manufacturer. In 1997, when Haffner moved on to become Executive VP of Leggett & Platt, Matt Flannigan took over OCBU. The branch went on to acquire Davidson Plyforms/Genesis Seating, a molded plywood components manufacturer, and L&P Chieng Yeng (LPCY), a maker of casters, seats, backs, arms, mechanisms, and bases.
These acquisitions enabled L&P to cover all aspects of office furniture manufacturing, from design to finished product, and led to the establishment of the Office Furniture Group (OFG).
Adapting to a Changing Workplace
Thirty years after its inception, the Office Furniture Group of L&P has grown to include 11 globally connected divisions that live under the name Work Furniture.
The new name comes from the division's belief that the way people work has changed, meaning people no longer work solely in offices. "Work Furniture" encompasses all the new work trends emerging thanks to advances in technology.
"We believe 'Work Furniture' establishes a stronger connection to our customers and expresses our commitment to supporting the increasing demand for flexibility in when, where, and how they work," says Erinn Strabel, Product Marketing Manager.
With divisions all over the world, and a connection to L&P's established network, Work Furniture boasts the ability to bring products to market anywhere through customized support in design, operations and manufacturing, finished-goods assembly, and global supply-chain management.
Kyle Williams, President of Work Furniture, describes a recent project for a global customer that required a tremendous team effort: "Within a nine-month period, we needed to develop, tool, and qualify the supply and manufacturing of key parts for a chair in Europe and China, all while managing sales into Europe, Asia, and North America. This required a lot of communication between our teams in these three continents."
A Global Team
Although Work Furniture's divisions are spread across the globe, its employee-partners are still able to work together to bring products to market for their customers. Each division focuses on creating a collaborative culture with transparency and honesty that allows them to seamlessly provide customers with customized support.
The most important part of the equation is understanding customers' problems and figuring out how Work Furniture can help. "When we know our business well and understand our customers' business needs, we stand the best chance of succeeding for them and making a profit," says Williams.
About the Author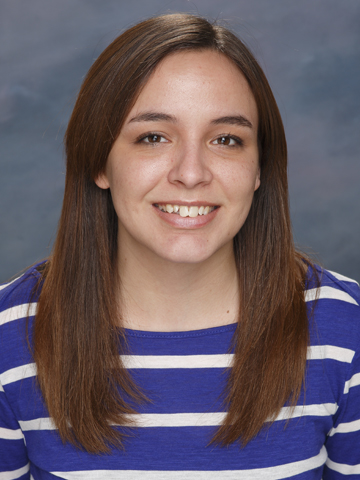 I'm a Copywriter at Leggett & Platt, which means I spend my days writing about wire, wire-forming, wire-related products, and products made out of wire. In my free time, I enjoy writing about wire, wire-forming, wire-related products, and products made out of wire. Not really. I do enjoy writing, though.
As a child, I would write stories and have my much more artistic sister illustrate them for me. And when I'm not writing, I'm reading. I bring a book with me everywhere I go (seriously, the Nook app on my phone is my most-used app by a landslide). Though I mostly read fiction, I've recently made a personal vow to read more news and stay more informed. So now, I read the news while I'm drying my hair in the morning, I read books during my lunch break, and I go back to the news before bed. And occasionally I squeeze in some time to binge-watch TV shows on Netflix (like the time I watched a season and a half of Breaking Bad in one day).