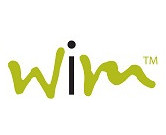 Recently, Leggett & Platt sent four employees to the annual Women In Manufacturing conference. When I told my husband I was headed off to a conference for work, he said, "Where? Orlando? Vegas?" "Nope," I said, "Detroit." Despite my initial coolness towards spending two days in the Motor City, it was the perfect location for an enlightening and motivating trip spent with a group of impressive women from Leggett's operations.
We became members of Women in Manufacturing in early 2013, when we discovered the organization and some of their activities online. A subgroup of the Precision Metalforming Association, Women in Manufacturing focuses on "the support, retention, and advancement of women in the manufacturing industry". Their second annual conference was held October 22-23 in Detroit, Michigan, home of Ford, General Motors, Daimler-Chrysler, Carhartt, and Caterpillar. With the encouragement of our COO, Karl Glassman, I organized a small delegation of women from Leggett to attend the conference.
Meeting the Leggett Leaders
I met Sabrina Rickman, Branch Manager of Leggett's first and largest innerspring facility, at the airport in Bentonville. From there, we made a connection at the Charlotte Airport where we met Michelle Whitaker, Demand Manager at High Point Spring (it totally makes sense to fly to Charlotte from Arkansas on the way to Detroit, right?). After a two hour flight next to a lady with colorful language who insisted on having control of the window shade despite being in the middle seat, we arrived in plenty of time for dinner at the hotel restaurant. Linda Hickey (pictured below), Vice President of Operations at Fashion Bed in Chicago met us there. We had a warm and interesting evening swapping stories and getting to know one another.
The first day of the conference started with tours at various locations, including GM, Daimler-Chrysler, Jiffy Mix, and Kars Nuts. I chose to visit GM and had a guided tour of the city on the way there from my seatmate, a Detroit native. When we arrived, we were warmly greeted by the Plant Manager, a tall woman with a ponytail and cloth strips covering her rings to protect them while on the plant floor.
During the brief introductory video, I met Shannon Vande Velde, our final Leggett attendee who had driven to Detroit that morning from Ontario, Canada. A Production Manager at one of Leggett's automotive facilities, Schukra North America, Shannon was excited about the GM tour.
Test Drive & A Tour
We were then split into two groups–one to test drive cars, the other headed to the plant floor. I bundled up against the chilly wind and spent the next hour driving the Detroit streets around the plant (just getting around the massive 3.6 million square foot facility took quite some time!) I'm a Honda girl, but those GM vehicles were impressive; I particularly enjoyed the Camaro SS, the Cadillac CTS-V and even the Chevy Volt- it could get up and go! (At one point the nice GM representative in the passenger seat gently reminded me of the speed limit.)
All too soon, it was over and time to head inside. I've toured quite a few manufacturing facilities, but this was unlike anything I'd done before. We loaded into open-air "cars" for the tour, as there was no way we could have walked the 3.6 million square feet on foot! We drove through thousands upon thousands of vehicle parts on hundreds of assembly lines, some two stories high and hanging suspended above us. Unpainted skeletons of Volts, Cadillacs, and Chevy sedans moved slowly down the line, eventually becoming the shiny, hard-painted bodies we see under the lights at the dealership. Several times we stopped along the way for detailed information or a "how-to" from an engineer or shift leader. Each of the tour guides and experts along the way were women, most under 35. In an industry dominated by males, it was impressive to see an automotive facility of that size and importance led by so many women.
During a Q&A session after the tour, we spoke with the guides about the dozens of community and educational outreach programs the plant participates in. They are deliberate about improving the economically depressed community and creating real opportunity for its employees. I left impressed and encouraged.
We spent the evening enjoying a networking dinner with keynote speaker Linda Hubbard, COO of Carhartt, who roused the crowd with a gritty video entitled Who We Are and the heartfelt Made By Hand (see below).  They were both quite effective–I finished dinner thinking I didn't own enough Carhartt. A striped Carhartt sock hat was at each place setting which, yes, I have already proudly worn.
Lego Serious Play
Day two opened with an hour of "Lego Serious Play" methodology, led by owner and Chief Facilitator for Rasmussen Consulting, Robert Rasmussen. Rasmussen Consulting specializes in consulting services for decision-making and organizational development using a methodology based in, well, Legos.  It might sound silly, but you'd be amazed what you can do with a little pack of Legos, a few instructions, and a team. We weren't just building things, we were using our hands and our abstract right-brain to explain our experiences.
Next, we heard from a host of impressive women in key roles at major manufacturing companies, including Latondra Newton, Chief Corporate Social Responsibility Officer of Toyota and Gwenne Henricks, Vice President Product Development and Global Technology; Chief Financial Officer of Caterpillar. Whew–what a business card that must be! Michigan Senator Debbie Stabenow stopped by to discuss her efforts in promoting Science, Technology, Engineering, & Mathematics (STEM) education and the manufacturing industry. It's quite interesting to learn what some states are doing to get kids interested in STEM fields at early ages.
Inspirational Women
After lunch, we kicked off the afternoon with Lori and Traci Tapani, two sisters who own a small sheet metal company, Wyoming Machine. Despite lacking the brand recognition of a Caterpillar or GM, these two ladies were the best speakers of the conference. Motivated by their desire for their father's business to grow and prosper, these two powerhouses told stories about taking over a business completely dominated by men, in an industry totally dominated by men. Did they ever have some stories! But we were not left with the sense that they'd been handed disadvantages; rather, that they were now respected and highly successful because they had grit and passion.
The final highlight of the trip was the female president of the American Welding Society, Nancy Cole. Now in her 70s, she still advocated strongly for us to promote technical skill education at young ages–especially with girls, often overlooked and disinterested in such fields.
The journey home gave me plenty of time to reflect on my experience. The conference didn't provide a handful of ready-made answers. Instead, I left with more questions and, more importantly, the motivation to ask them. What, if anything, should we at Leggett be doing to foster the development of our female employees? Certainly, encouraging their participation at conferences such as this one is fantastic, and provided an unequaled opportunity to network with other professional women and gain industry knowledge. But could we be doing more to promote STEM skill education in local schools? How much do we struggle finding and retaining employees with the STEM talent we need, either male or female? I don't know all the answers, but I left confident we will continue working to find them.
——————————————————
About Rachel Heisten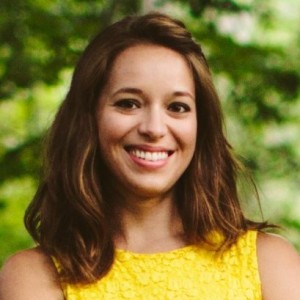 I'm always thinking about the future- what's next and how to get there. At Leggett & Platt, I spend much of my time identifying ways to better prepare our company for the talent challenges ahead including building our future leaders, planning for succession, and providing tools to retain, engage, and develop our employees. I have a bachelor's in Business Administration from Arkansas, and a J.D. from University of Missouri-Kansas City School of Law.