Every L&P employee has a story. After 13 years of being a stay-at-home-parent, Leslie LauBach transitioned back into the workforce by joining L&P as a Senior Communications Specialist. We invited Leslie to share about her experience.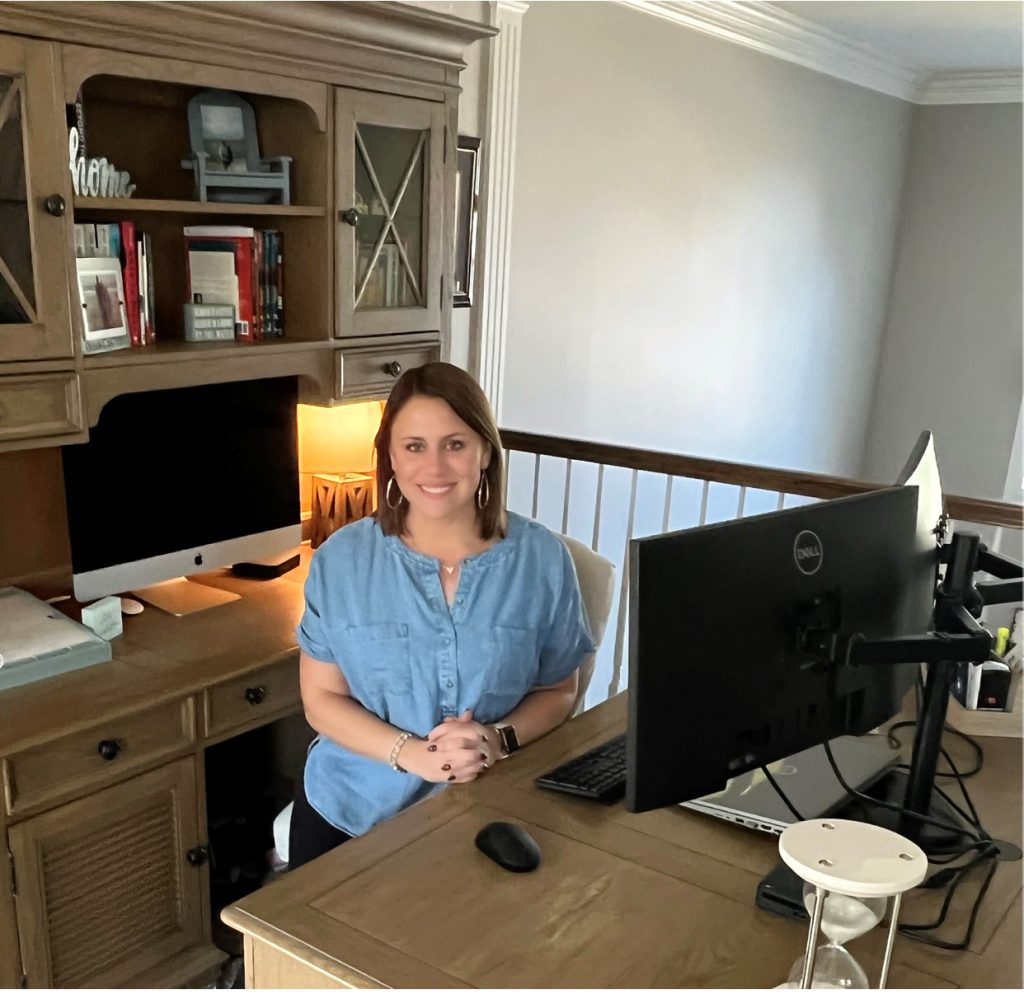 What did you do before becoming a stay-at-home parent?
When I graduated from college, I worked for a newspaper in Wilkes-Barre, Pennsylvania, as the Staff Writer and Designer for its weekly arts and entertainment magazine, The Weekender. It was a fun job, and I was able to interview a lot of celebrities and entertainers.
I later joined Mohegan's Internal Communications and was on the opening team in HR that helped transition a defunct racetrack to a world-class gaming and hospitality destination. I loved meeting new people and helping shape the values and culture through communication and engagement.
I worked there for four years before I had my first child and decided to stay home full time.
Tell us about becoming a stay-at-home-parent.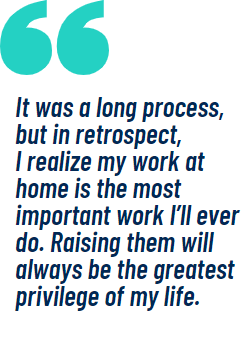 I always dreamed of being a mother but never dreamed of staying at home with my kids. I had a job as early as I could work, so the idea of not having one never really occurred. When I met my husband, he was in a place in his career where we could afford for me to stay home, and that was the first time both ideas became a reality.
Leaving the workforce wasn't easy, though. As much as I loved being a SAHM (stay-at-home mom), I wrestled with my identity. I tied so much of my value into my title and role outside of the home that, when I was home full time, I seemed to lose the idea of myself and my intrinsic value. It didn't matter that I was keeping tiny humans alive and teaching them everything they would know.
It was a long process, but in retrospect, I realize my work at home is the most important work I'll ever do. Raising them will always be the greatest privilege of my life.
What was it like to re-enter the workforce?
I recently re-entered the workforce because my children are now in school full-time, and I was eager to rediscover the passions that I had put on hold.
The most challenging part of re-entering the workforce was the actual act of getting back out there. The world has changed completely. Social media just begun when I left work; LinkedIn didn't even exist when I left! There weren't applicant tracking systems that read resumes. I didn't know if I had any qualifications to do any job. It was daunting and full of self-doubt. I didn't let that permeate, though, and kept plugging away.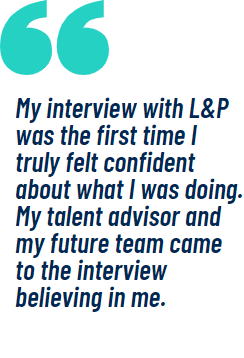 My interview with L&P was the first time I truly felt confident about what I was doing. My talent advisor and my future team came to the interview believing in me. They were so kind and engaging. I left feeling excited about L&P's culture, people, and what I could contribute.
My decision to join L&P has been the easiest part of re-entering the workforce. It was clear from my first interview that I was joining a company that takes pride in its products and people. Also, L&P understands work-life balance and the flexibility remote work provides. If not for remote work, I'm not sure I would be able to work full time and be a mother. L&P has enabled me to be a great mom and contribute my time and skills to a job I love.
What makes you proud to be a woman in the workforce?
I am proud of the example I am setting for my children. Until recently, they've never known me as a professional in the workforce. They've only known me as their mom. They've watched me interview and transition to full-time work while balancing their needs and home life. I hope they realize that there are no limits to what they can be.