South Africa.
Grenada.
Alaska.
These are a few of Shannon Vande Velde's favorite places on earth. "I love browsing travel websites to see what places and packages look appealing…my husband and 11 year-old daughter like to give their input too." When she isn't travelling, Shannon works for Schukra North America as a Production Area Manager. The Leggett & Platt facility in Lakeshore, Ontario, Canada produces lumbar systems for the automotive industry, and Shannon co-directs production operations.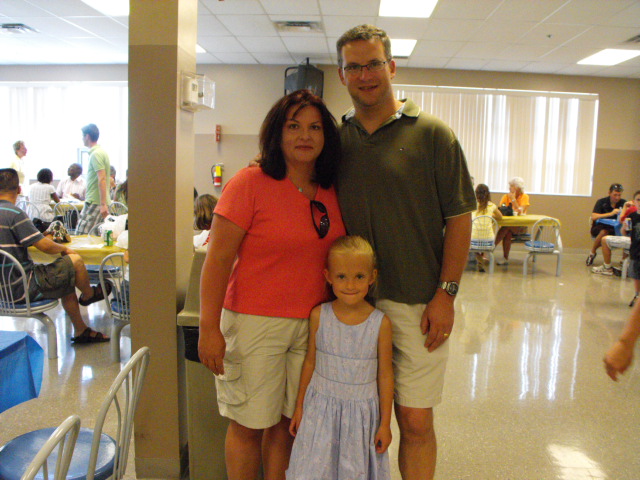 Before joining Schukra in 2002, she obtained a Bachelor of Commerce degree from the University of Windsor; in 2004, she obtained an MBA with a focus in operations management. Shannon began her career in accounting at a truck and engine manufacturing company. However, after finishing Six Sigma Black Belt training, she realized she had a passion for operations and moved into a production supervisor role.
What do you enjoy about working at Schukra of North America?
We have a great company culture. Our 450 employees here cover three shifts so we stay very busy. We shipped out over 2 million lumbar units in June alone! But—even with a heavy workload—our employees are upbeat, friendly, and cooperative with each other. We promote quality in our finished goods and strive to maintain a safe work environment, both of which enhance our culture.
What is a typical workday for you?

I work closely with the other Production Area Manager, Daniel Mensah, to plan and organize the operations of the production floor. Each day, we track a number of Key Performance Indicators that enable us to monitor overall performance and quality.
Like other Leggett facilities, we value safety at Schukra and continually reinforce safe practices and procedures for all employees. Because it is a three shift operation, we interface at various points in the day, with the main point of contact being the Manufacturing Supervisors. At Schukra, everyone maintains an open-door policy, whether it's answering general questions or resolving specific problems.
What is the best part of your workday?
Every day I'm energized by meeting the needs of our customers. They have high expectations of us and the automotive parts we manufacture, so it's my job to keep us on target and on budget..
I also enjoy the department's role in helping to improve the work environment for our employees and making improvements in general for the company.  We work together with Schukra's dedicated CI department (Derek Ribble and Tim Dufour) on improvements. This year, one of the improvements was to implement pull systems on the production floor.  We are now making material only as it is needed, with a small buffer, rather than in bulk. This means a reduction in the amount of material that it is necessary to warehouse, building in smaller lot sizes with more frequent changeovers, and using visual controls to activate the replenishment process.
What is one skill that is important for your job?
Organization. I'm serious about updating my calendar, and I'm the list-maker of all list-makers! Since our facility runs on tight production schedules and I typically I get pulled in a lot of different directions, I have to track and plan my time very carefully.
What advice do you have for people who are interested in a career like yours?
Simply to be open to different types of assignments and job opportunities that come along. From someone who started her career in accounting but soon discovered a desire to be in production and operations, do what is interesting to you. Just because your education or experience is in one area, it doesn't mean you have to limit yourself to that. Varied experience will never be detrimental to your career. Don't be afraid to explore other paths.
About the Author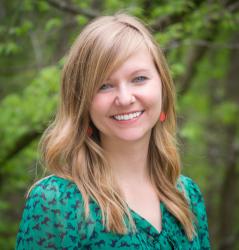 Good conversation–there's nothing better. I've always been a fan of people and the stories they tell. As a Talent Advisor for Leggett & Platt, I get to hear good ones every day when I'm listening to our candidates' stories as I get to know them during the hiring process.
When I'm not at work, I enjoy photography–telling my own story from behind a camera lens. I've also been known to write a poem or two, which stems from a long-held interest in creative writing. After dreaming up wild characters and fantastical plots as a kid, I guess I just couldn't keep my ideas in my head any longer. Someday you should ask me about Chester the Mini Dragon.